HFBR-0501
HFBR-0501 Versatile link fibre optic kit manufactured by Avago
Available from stock, this kit is available at an unbeatable price for same day despatch** throughout the UK.
This HFBR-0501 evaluation kit enables engineers to gain experience with simple dc to 5 MBd TTL compatible fiber optic components. Includes 1 HFBR-1524 Transmitter, HFBR-2524 Receiver, 1 meter pre-connectored 1000 um plastic fiber optic cable and HFBR-0501 datasheet.
Main Features:
Low cost fibre optic components
Enhanced digital links
Extended distance links up to 120m @ 40kBd
Low current link: 6mA peak supply current.
Horizontal and vertical mounting
High noise immunity
Flame retardant
Compatible with standard TTL circuitry.

Dimensions (mm): W 290 x H 350 x D 228
Weight:300g
Date Code: 1008
**Same day despatch if ordered before 10AM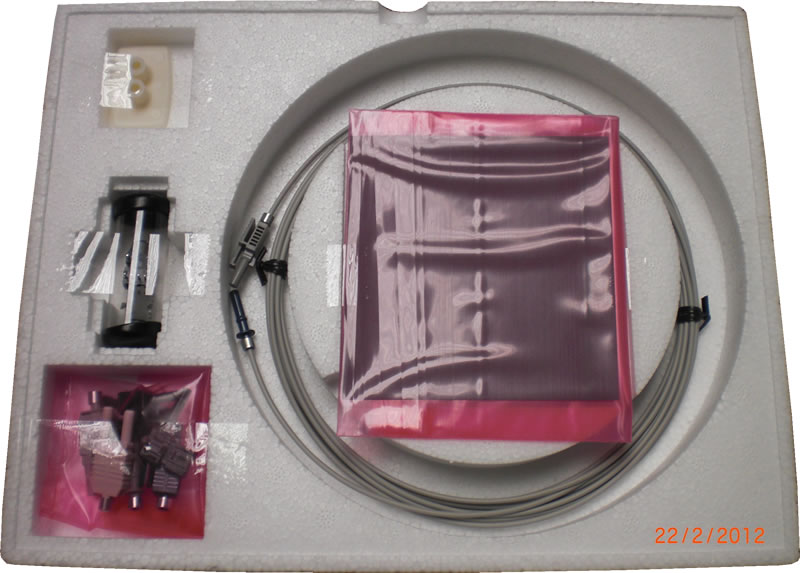 Manufacturer: Avago
Price: £ 15-00 UKP (ex VAT @ 20%)
Quantity: Currently 212 Pieces available from our UK stock warehouse.
HFBR-0501 is RoHS Exempt.
HFBR-0501 data sheet is available to download here.
For Volume please send us an enquiry using the form below.