ML4669CQ
ML4669 10BASE-FL to 10BASE-T Converter from Micro Linear.
Available from Euro-Tech stock is part number ML4669CQ ethernet converter IC from Micro Linear.
Available in 28 Pin PLCC package, this IC is now rare and difficult to source.
Part Number: ML4669CQ
Description:
10BASE-T to 10BASE-FL converter.
Full Duplex.
28 Pin PLCC moulded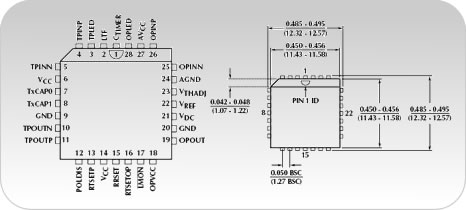 Manufacturer: Microlinear (Acquired by Sirenza Micro Devices, Merged with RFMD)
Price: £ P.O.A.
Quantity: Currently 319 Pieces available from our UK stock warehouse.
A full data sheet for ML4669CQ is available to download here.